Exclusive
'Big Rich Texas' Star Leslie Birkland Fears For Costar Cousin, 'Connie Needs Help'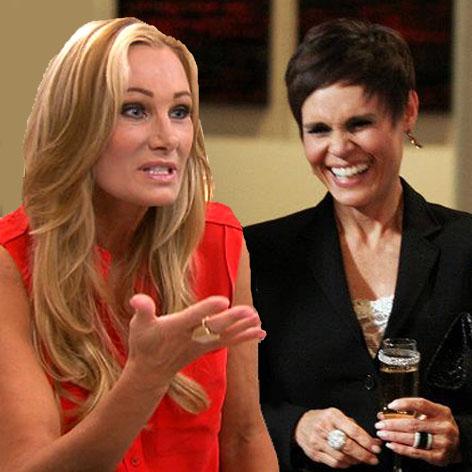 It's hard to believe it's possible but things between Big Rich Texas cousins, Leslie Birkland and Connie Dieb have just got a whole lot uglier.
The two reality TV stars came to major blows during part 2 of the season three reunion special.
Now in an exclusive interview with RadarOnline.com, Leslie is claiming Connie "needs help" and is "out of control."
"She's a partier and I think that contributes to her behavior," said Leslie, who took a polygraph on camera that was aired on the show after she was branded a liar by castmates, including Connie.
Article continues below advertisement
"Connie was raging and screaming and was out of control in my eyes during the reunion and acting completely irrationally towards me. I haven't spoken to her since the show because I think she is embarrassed by the way she behaved.
"She needs help and that is why I'm willing to forgive her, because this isn't her talking. She's still partying and she's almost fifty. It's time to slow down.
"If she came to me for help, I would absolutely be there for her. But she needs to want to help herself first. I don't think she will go, but I hope she does."