'American Idol' Has Lowest Ratings EVER As Nicki Minaj Becomes Social Network Hate Figure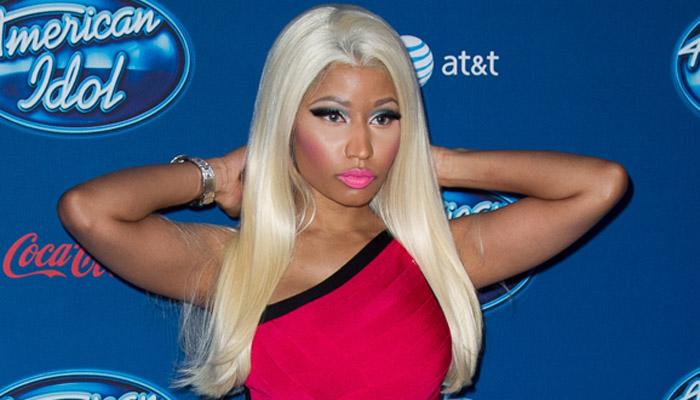 As the TV ratings for Fox's America Idol continue to plummet, the hatred towards judge Nicki Minaj is intensifying, RadarOnline.com is exclusively reporting.
Wednesday night's episode of the one-time popular reality TV favorite pulled in just 11 million viewers – that's the lowest figures for an Idol show EVER.
And judging by the Facebook page, 'Ok: Remove Nicki Minaj From American Idol' it's clear to see who is turning viewers off.
Article continues below advertisement
"I can't watch my favorite show anymore...her arrogance, ignorance, stupid comments that have NOTHING to do with constructive criticism, and the lack of respect the brat displays every week. What a bad choice to replace Jennifer (Lopez)," Robert Deans writes.
"Nicki's voice box needs to be removed," says Nick Sharp.
While Steven Pappas takes his criticism further, admitting: "Sorry, but I just really, REALLY wanna punch her square in the face! I think that would probably make me feel best!"
Incidentally, that last post was liked by 14 followers of the Facebook page.
As RadarOnline.com previously reported, Nicki was late for Idol's first live show last week. It was a routine she made a habit of.
"Nicki has ALWAYS been late. Even back during the audition phases she showed up anywhere from an hour or two past call time, pushing all of the auditions back and angering the other judges," a show insider told Radar.
Article continues below advertisement
Hollywood week was already miserable enough because contestants had to wait in the auditorium and watch everyone audition one by one, with only an hour lunch break — but Nicki didn't help matters.
"After the lunch break one day everyone was waiting to audition and the judges all showed up together two and a half hours late and it was because of Nicki. All of the families had to wait outside the holding room, so they didn't know what was going on that whole time until Nicki and her entourage finally showed up. She never showed up before 11 a.m."
Do you think Nicki is to blame for the poor viewing figures?