Oscar Pistorius Called Pal After Shooting Girlfriend, 'I've Killed My Baba'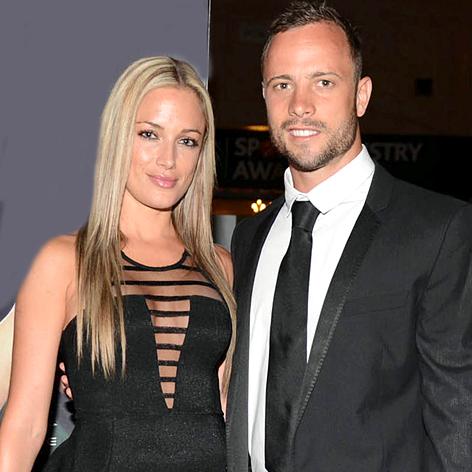 Moments after he shot and killed his model girlfriend, Oscar Pistorius reportedly called one of his best pals, sobbing.
"I've killed my baba! God take me away!", Justin Divaris told the UK's newspaper, The Sunday People Pistorius said to him in a frantic phone call.
According to Divaris, Pistorius, a double amputee known as the Blade Runner, rang him before he called emergency services.
As RadarOnline.com has reported, Pistorius has been charged with pre-meditated murder in the shooting death of model Reeva Stenkamp.
Article continues below advertisement
Divaris had introduced Oscar to Reeva last year.
"It's all very sad," Divaris said. "Oscar called me at 3.55 am saying that Reeva had been shot.
"I said to him, 'What are you talking about? I don't understand you?' He then repeated himself. 'There has been a terrible accident, I shot Reeva'.
"Next thing his neighbour picked up the phone and told me it was true and told me to get to Oscar's home.
"I was in total shock. I asked the neighbour, 'Is she OK?' Did the gun go off by accident?' She replied, 'No. She's not OK. You need to get here'."
MORE ON:
Celebrity Justice
Divaris and his girlfriend raced over to Oscar's home.
"By the time we got there it was already a crime scene and we weren't allowed in the house," he recalled.
Finally allowed to speak with his friend, Divaris said Pistorius "was totally incoherent" and just kept repeating the same thing he'd said on the phone, "My baba, I've killed my baba."
"He must have been sobbing there for a whole hour," Divaris told The Sunday People.
Pistorius, who is being held without bail, is scheduled to be back in court Tuesday to enter his plea.
Come back to RadarOnline.com for all the latest developments on this stunning case.