Miley Cyrus Shows Some Side Boob, Vamps With Katy Perry At Pre-Grammy Bash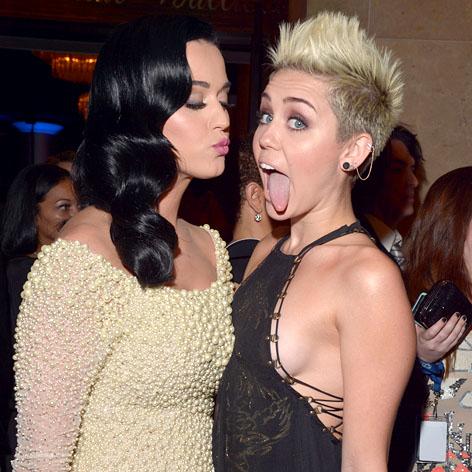 Miley Cyrus showed some serious side boob at Clive Davis' annual pre-Grammy celebration Saturday night.
She wore the kind of sexy dress that was avoided by most of the other women at the event.
Katy Perry, who had fun vamping with Miley on the red carpet, was in a demure, long-sleeved cream-colored gown.
Jordin Sparks sparkled in blue and Jennifer Hudson wore a sweet, almost prom dress-styled cocktail dress in muted gold.
Article continues below advertisement
We also spotted soon-to-wed John Legend and Christine Teigen, Tyra Banks, Ciara, Carly Rare Jepson, and Perry's bf John Mayer.
Come back to RadarOnline.com for all your complete coverage of the Grammy Awards, from the red carpet to all the winners and losers.