Meet Lynsi Torres, In-N-Out President And America's Youngest Female Billionaire!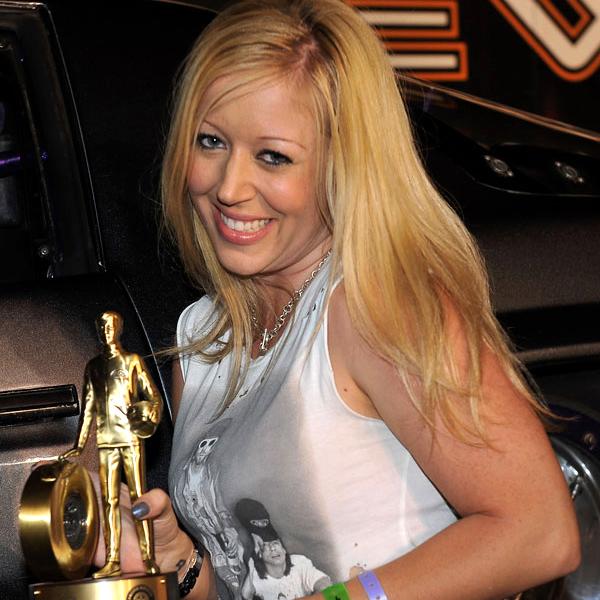 She's no Kim Kardashian or Paris Hilton - this heiress refuses interviews and is the youngest female billionaire in America.
Meet Lynsi Torres, 30, owner and president of the infamous West Coast fast food chain In-N-Out Burger. She is worth a reported $1.1 billion and RadarOnline.com has the details of this billionaire's secret life.
Lynsi's grandparents, Harry and Esther Snyder, founded the sought-after burger joint in 1948, grew it to an astounding 280 stores in five states, and after Esther died in 2006 Lynsi became the sole heir, according to the Bloomberg Billionaires Index — but gained half ownership of the company through a trust when she turned 30 and will get full control at 35.
Article continues below advertisement
Unlike most other burger conglomerates, In-N-Out remains a privately held company.
Lynsi has no formal training or college degree, and keeps such a low-profile that virtually nobody in the restaurant industry has ever even met her, let alone even knew she existed!
"I have no clue about her," California restaurant consultant Janet Lowder told Bloomberg. "I was even surprised there was a granddaughter."
"I've been in the industry a long time, and I don't think I've ever seen any of their people at an industry meeting," food industry research firm Technomic executive vice president Bob Goldin said. "They're very quiet. That's their culture."
But Lynsi is anything but quiet in her personal life — she has been married three times and competes in National Hot Rod Association races like the Super Gas and Top Sportsman Division 7 categories — and her third hubby, Val Torres Jr. is also a race car driver.
"I am so excited that In-N-Out Burger is back in drag racing," Lynsi said in a rare interview last February with DragRaceCentral.com.
"My father had a passion for drag racing and that passion lives in me. Drag racing has played a big role in In-N-Out's history and it is also an important part of my family history."
Last September, Lynsi bought at $17.4 million mansion in Bradbury, Calif. that spans 16,600 square-feet with 7 bedrooms, 16 bathrooms, a tennis court, pool, and extensive outdoor living areas.