Kristin Cavallari: Reality TV Producers 'Forced Me To Be A Bitch'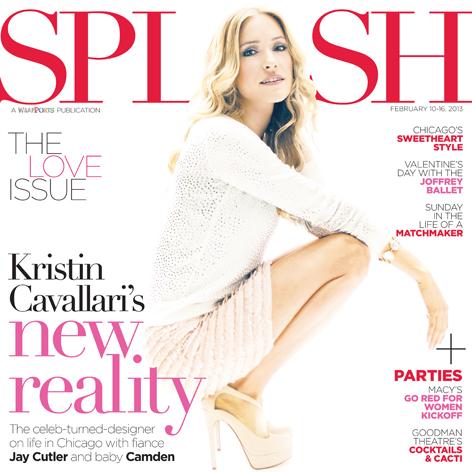 Now living in the Windy City with her hubby-to-be, Chicago Bears QB Jay Cutler and their six-month-old son, Camden Jack, Kristin Cavallari says she is a totally different person than the woman everyone saw on Laguna Beach and The Hills.
"The producers were really crappy to me," Kristin told The Chicago Sun-Times Sunday magazine SPLASH. "I felt like everybody was against me and manipulating me, and that forced me to be a bitch."
Article continues below advertisement
What she always really always wanted to be, Cavallari insisted, was "a mom. I've learned that it means I have to be totally selfless. But it's the most rewarding thing in the world."
Motherhood has brought about some major changes in her life, she admitted. At her birthday party last month, she said she suddenly realized it was 2 am, "and I was like, 'Oh my god, I'm so tired.' That's when I realized that this part of my life was behind me."
Motherhood has had an impact on her fashion sense too, especially her shoe line at Chinese Laundry.
"Two years ago, I never would have designed the flats. But now, carrying a 15-pound baby around, my feet are killing me at the end of the day."
Kristin also revealed that she and Cutler have selected the date and location of their upcoming wedding, but she's not willing to share those details quite yet.