Kim Kardashian & Kanye West Removed From L.A.-Bound Plane After Security Breach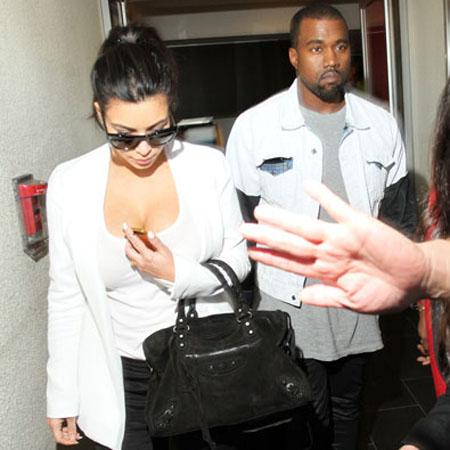 Kim Kardashian and beau Kanye West were unknowingly involved in a security breach at JFK Airport in New York this week that resulted in the couple being removed from a plane temporarily, and RadarOnline.com has the details.
The celeb couple -- who had just landed at the airport from Brazil on Tuesday -- passed through customs like 'regular' passengers and were rushing to make a connecting flight bound for Los Angeles when a star struck American Airlines employee helped them slip by a screening area, a TSA spokesman told the New York Daily News.
Article continues below advertisement
"An airline employee escorted the two travelers through a non-public area in order to provide expedited access to their domestic flight," the spokesman told the paper.
"In doing so, the airline employee violated security protocols by permitting the travelers to bypass the TSA security checkpoint," the spokesperson added.
When TSA officials learned of the violation, they removed the pair -- who are expecting their first baby -- from their plane and conducted a private screening of them in the area of the jet way.
"The passengers were cleared to board their flight," the TSA spokesman told the Daily News.
The plane was delayed for roughly an hour due to the incident, but the TSA said Kim and Kanye were not to blame for the security breach.