Kendall & Kylie Jenner 'Don't Have Any Desire To Be Kardashians'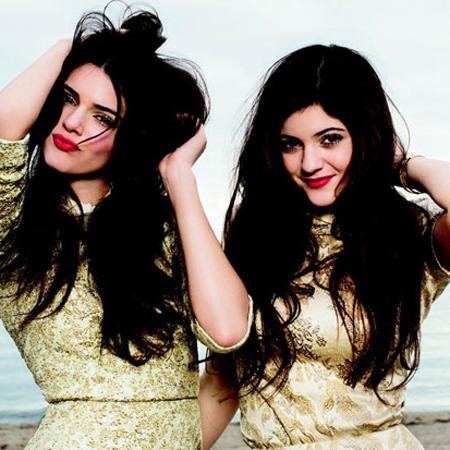 Kim, Khloe and Kourtney Kardashian's half-sisters have no desire to be Kardashians!
In a new interview with Glamour, Kris and Bruce Jenner's teenage model daughters, Kendall and Kylie, reveal that they are happy with their last name and dish on how their life is different from most girls their age – and RadarOnline.com has the details.
"We're full-throttle Jenners!" Kendall responds when asked about their last name being different from their sisters. "We don't have any desire to be Kardashians."
Article continues below advertisement
"All that matters is that we're a family," adds Kylie.
When asked if living such a public life as reality stars was a good thing, the girls had no doubts.
"Our family is closer because of the show. And when we are older, we'll have the memories on tape," insists Kylie. "If some of those moments hadn't been filmed, I wouldn't remember them!"
The girls, who are very active on social media and often post racy photos of themselves, have a problem with some of the unwanted attention they get.
"We appreciate everything that we have, but we don't remember what it's like to be normal kids who aren't harassed by the paparazzi. I hate that," adds Kendall. "We're underage girls. I don't want to be followed by random men I don't know. It can also be hard to deal with other kids who are jealous or mean. I can't post a picture on Instagram without being criticized…
"No one really knows what we are like. People read about us on Twitter, but they don't know what we do all day long," continues Kylie. "We don't really have privacy, but we have an aspect that people don't know about."
To read more on Kendall and Kylie Jenner, pick up the March 2013 issue of Glamour.