Exclusive
Jodi Arias Prosecutor 'More Interested In Getting Death Penalty Than The Truth,' Says Friend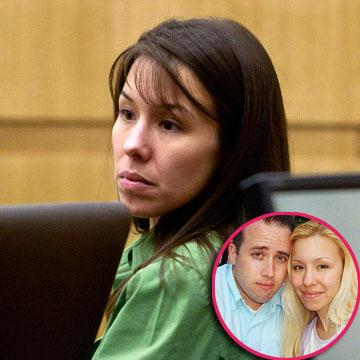 The prosecutor in the Jodi Arias case is more concerned about grandstanding than he is about justice -- that's the charge the murder suspect's friend is making in an exclusive interview with RadarOnline.com.
As the nation continues to be transfixed by the bombshell trial against the woman accused of murdering her ex-boyfriend, 30-year-old Travis Alexander, Arias' friend Gus Searcy thinks televising the court proceedings in Phoenix, Arizona was a mistake.
Article continues below advertisement
He says: "I think the prosecution is more interested in getting the death penalty than the truth. He has watched too many episodes of L.A. Law."
Searcy says he spoke to his former co-worker just two weeks before she stabbed her Mormon ex-boyfriend 27 times, before slitting his throat and shooting him in his Mesa apartment on June 4, 2008. Arias, now 32, visited him in Las Vegas, and he could overhear her allegedly arguing with Alexander.
He says: "Travis called and I heard him yell at her…and then she ducked in fear like she was dodging a bullet. The moment he started cussing her, she totally gave in to him."
Worried about her emotional wellbeing and her financial state, Searcy lent Jodi a cell phone, which went on to become a key piece of evidence.
She used it to record a kinky phone sex conversation she had with the deceased -- a conversation that was played in court this week.
Article continues below advertisement
Less than two weeks later, Jodi called Searcy telling him Travis was dead. He says: "She called at 3:30…the night he died and was crying hysterically saying Travis had been killed.
"I asked her what happened, and she said… she 'didn't know…'
"I asked if she needed a ride anywhere and she said she was going to rent a car. When I asked her where she was she said: 'Northern California'."
Jodi's story has since changed.
She now admits she killed her ex. She also lied to Searcy about her whereabouts, and she wasn't heading to California. Instead she drove to Utah to meet another love interest, Ryan Burns.
But Searcy still has faith in his friend and believes her story of self-defense, saying: "Travis was twice as big as her and strong. He could beat the crap out of her in a heartbeat.
"If she was really going to premeditatedly kill him, why would she not blow him away as soon as he opened the door…?
Article continues below advertisement
"I know he had a temper, and I think that temper went off, and she started to defend herself… Then she just lost it and went nuts.
"And then afterwards realized, 'What the hell did I do?'
"I believe it started as self-defense and then the rage exploded and let loose."
Searcy says he can understand why Jodi subsequently lied about what happened on the night Travis died.
"I think any person would do the same thing. If you have killed someone then you would be scared to death," he says.
Indicating he doesn't think trials should be a popularity contest, he adds: "We have equal justice for all, it doesn't have an asterisk saying 'only people we like.'
"Everyone needs to get a fair trial," he says.
Arias resumes her testimony in the trial Tuesday morning, and RadarOnline.com will resume its live stream coverage at that time.