Jessica Chastain's Dark Family Secret: Golden Girl Refuses To Acknowledge Her Biological Dad, Claims Report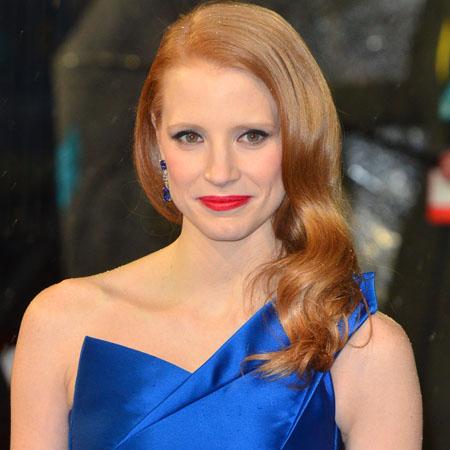 Zero Dark Thirty star Jessica Chastain publicly thanked her mother, Jerri Chastain, and father, Michael Hastey, earlier this year, but in a shocking new exclusive from Star magazine, it turns out Michael isn't her biological father and the actress wants nothing to do with her real father and refuses to acknowledge him.
And tragically, even if Chastain did have a sudden change of heart, the two will now never get the chance to reconcile because according to Star, Michael Monasterio, unexpectedly passed away on February 5 at the young age of just 55.
Article continues below advertisement
"Michael adored Jessica, but it broke his heart that she never mentioned his existence, for whatever reason," a close pal tells Star.
Jessica's mom and Monasterio had her and her sister Juliet in the 70s and broke up shortly after and the family friend claims Jerri "took off" with the children and changed her name so he couldn't find them.
Juliet, Jessica's younger sister, eventually reconciled with their father, but then sadly died at age 24.
To find out more about Jessica's tragic family life and whether or not she will attend Monasterio's funeral, pick up the new issue of Star -- on newsstands Thursday.