Argo Is Slammed As 'Anti-Iran' And 'Not A Valuable Film From The Artistic Point Of View' By Iranian Culture Minister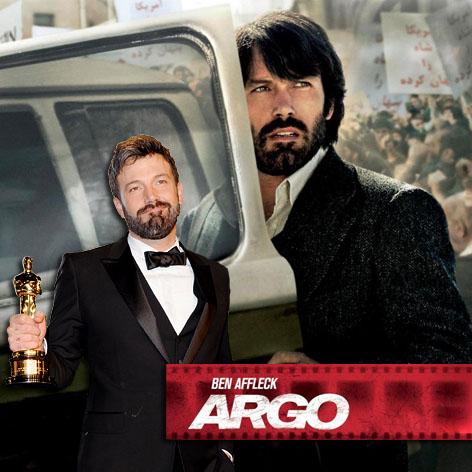 To say some Iranian officials don't like Argo is an understatement.
Officials argue that the Oscar winning Ben Affleck directed film does not accurately portray Tehran during the 1979 Islamic Revolution, FoxNews.com reports.
"The movie is an anti-Iran film. It is not a valuable film from the artistic point of view," said Iranian Culture Minister Mohammad Hosseini, according to the official IRNA news agency. "It won the prize by resorting to extended advertisement and investment."
Article continues below advertisement
Argo depicts the escape of six American hostages, using a fake movie as a cover, from the U.S. Embassy in Tehran, and while the story in essence is true, critics say some of the events were exaggerated.
Affleck "shows scenes of a very violent and very angry mob throughout the film," Tehran City Council member Masoomeh Ebtekar said, according to FoxNews.com. "It is never mentioned that these are a group of students."
Ebtekar, who was one of the students to occupy the U.S. Embassy during the crisis, insists that it was mostly students who had taken the hostages. However, other accounts of the events suggest that the military and the Revolutionary Guard played a role in the Embassy's takeover.
Not everyone in Iran dislikes Argo, though.
"I know Hollywood usually changes reality to make it attractive for movie lovers, but more or less it was close to the realities then," said Reza Abbasi, a retired teacher who was an eye witness to the Revolution, according to FoxNews.com.
As RadarOnline.com previously reported, the movie was not short on controversy in the states either.
Affleck, who starred in, produced and directed the film, was famously snubbed by the Academy of Motion Picture Arts and Sciences when the organization failed to nominate him for a best director Oscar.
But the Good Will Hunting star got the last laugh when Argo won best picture.
To find out more about Iran's view of Argo, visit FoxNews.com.