Former New York Mayor Ed Koch Dies At 88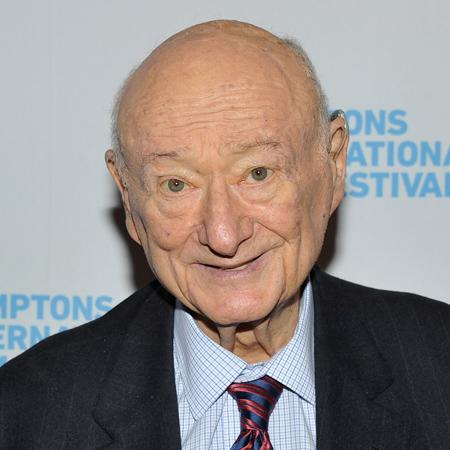 Ex-New York City Mayor Ed Koch died at 88 Friday, RadarOnline.com has learned.
Koch's rep George Arzt said the legendary politician died at 2 a.m. ET; and his funeral will be held at Manhattan's Temple Emanu-El Monday.
Koch, who served as the mayor from 1978 to 1989, had drastically struggled with heart issues in his final six months; on Tuesday, he was sidelined from appearing at the premiere of a documentary about his life called Koch.
Article continues below advertisement
Koch, the son of Polish-Jewish immigrants, was a veteran of World War II. He ventured into politics in 1967 when he was elected to City Council, then the U.S. House of Representatives from 1969 until 1973. After winning the mayoral race in 1978, he lost out in the 1982 gubernatorial race against Mario Cuomo, and was beaten by David Dinkins in the 1989 mayoral election.
An iconic symbol of New York, Koch had publicly feuded with Gotham power brokers such as Donald Trump, Rudolph Giuliani and the Rev. Jesse Jackson.
Watch the video on RadarOnline.com
A prominent advocate for gay rights, the lifelong bachelor often responded to questions about his sexuality saying, "F--- off: There have to be some private matters left."
Outside of the political realm, Koch hosted Saturday Night Live in 1983; hosted The People's Court for two years in the late 1990s; appeared in the films The Muppets Take Manhattan and The First Wives Club; and wrote a number of books, as well as a newspaper column.