Christina Aguilera Sells Uniquely Decorated Mansion For $13.5 Million, You HAVE To Take A Peek Inside!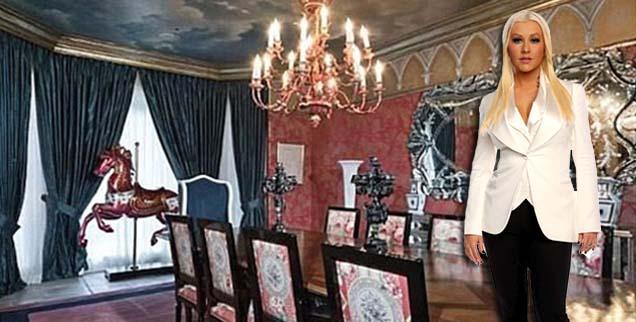 After two years on the market, Christina Aguilera's Beverly Hills mansion finally has a new owner.
Christina bought the place in 2008 with her now ex-husband, Jordan Bratman.
It had previously been the home of Sharon and Ozzy Osbourne and had been frequently seen on their reality show.
Unfortunately Christina and Jordan split in 2010, and she tossed the 10,000 square foot mansion out on the market a few months later.
Article continues below advertisement
It has six bedrooms, a music room, a beauty room and a game room. It also has lots and lots of chandeliers, and pink and purple are the primary decorating colors. Even the pool table has pink felt!
The Voice coach and her boyfriend Matt Rutler have moved on to a new place.