Catch Me If You Can, Dodgy Doctor Edition! Teen Arrested For Allegedly Posing As Hospital Medic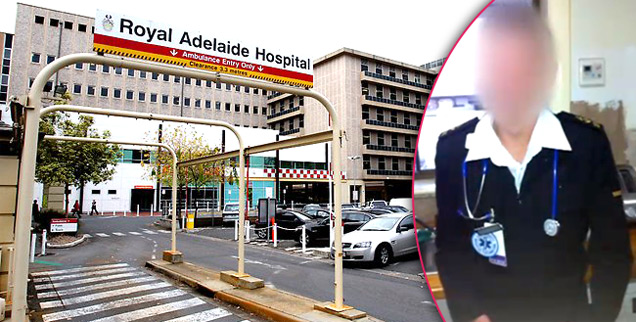 Following a daring and potentially very dangerous con straight out of the movies, a teenager has been arrested for impersonating a doctor after he treated a 12-year-old girl for minor injuries - mirroring the role played by Leonardo DiCaprio in 2002's Catch Me if You Can, a biographical film based on the life of professional con-man, Frank Abagnale.
The 17-year-old was charged with unlawfully administering a prescription drug, aggravated assault and identity theft after caring for a girl who had a scooter accident in Edwardstown, Southern Australia. The alleged fraudster has not been named as he is a minor.
Article continues below advertisement
According to the Mail Online, the crime suspect had been fraudulently "working" at the Royal Adelaide Hospital since last October, "wearing scrubs, a name badge and a stethoscope, and even reading patient notes."
The police had reportedly been aware of the alleged perp's actions and his identity but couldn't arrest him because he had not been caught red handed dealing directly with patients!
The teen allegedly perfected his doctor routine by studying and then using all the correct medical language and terminology, and in December the state health department issued a warning to all hospital staff to be on the lookout for "a bogus clinician."
They said that the dodgy doc had yet to commit "substantive offences, but should he make physical contact with a patient, posing as a clinician, this would constitute criminal assault."
According to reports the teen was also spotted on the grounds of Flinders Medical Centre wearing scrubs, an FMC lanyard and a stethoscope.
The wanna-be-medic is said to have pretended to be a doctor outside of hospitals as well, and was allegedly even seen on city streets offering medical help to the general public.