Bethenny Frankel Doesn't Know Bourne's Identity, She Has No Idea Who Jeremy Renner Is!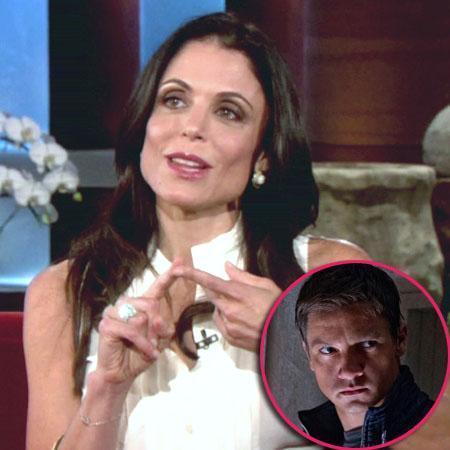 Article continues below advertisement
"No," she said. "I don't know who anyone is though!"
"Is he an Australian actor?" Bethenny asked.
A stunned Jackie retorted: "No. He's a big international star," while her co-host explained that Renner had taken over the smash hit Jason Bourne movie franchise helm from Matt Damon!
"Is he hot?" Bethenny quipped.
Meanwhile, later in the interview, the 42-year-old couldn't resist poking fun at Kim Kardashian, who like her, started out in, and profited massively, from reality TV.
When Bethenny was asked how she felt about Kim saying she was quitting reality TV, she said: "After 9 seasons? There is no more life. What is there to share?
"I mean, she's going to have that baby on camera. We're going to get her uterus up close and personal and then, like, it's time to go!"
Listen To Bethenny Frankel on The Kyle and Jackie O Show