Award Season: The Oscars Through The Eyes Of A Photo Editor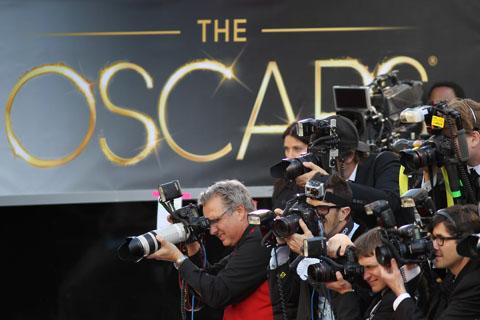 AWARD SEASON: THE OSCARS THROUGH THE EYES OF A PHOTO EDITOR
The beginning of the end!
The Oscars draw a close to award season—and not surprisingly, Hollywood's most prestigious night delivers a super sized serving of glamour, glitz and drop dead gorgeous!
It's a tough job, BUT, Senior Photo Editor, Chloe Millar, has combed through the millions of images that were snapped by the legions of photographers Sunday night, to give us her opinion on the coverage —and has compiled the definitive visual guide to the best, the worst, the most cringe worthy and just downright wacky moments from the 85th Academy Awards!
Article continues below advertisement
Enjoy!
Here's my rundown on this year's most memorable moments—which, even after human memory inevitably fades, will remain eternal, thanks to modern technology!
Photos are undoubtedly one of the best ways to keep memories alive, truly capturing the spirit and essence of a moment—and awards season is no exception to that rule.
Worldwide, thousands of media outlets scramble to try and gain access to the Academy Awards, the most prestigious of all Hollywood events—but only a relatively small percentage are granted the privilege.
I've been one of those lucky few, given access to rub shoulders with the Entertainment Industry's elite and each time is no less exciting than the last.
Every year, the Academy Awards is the result of a huge collaboration of efforts, running the gauntlet from the director of the show—to the lighting guys on the carpet—to the rigging guys— to the caterers and servers—to those who polish Oscar himself—all of them adding their own touch to the glitz and glamour of the evening.
Here's an eyewitness peek inside Hollywood's biggest night, and my rundown of all the best moments caught on camera.