Fashion Icon Vittorio Missoni Feared Dead As Search For Missing Plane Continues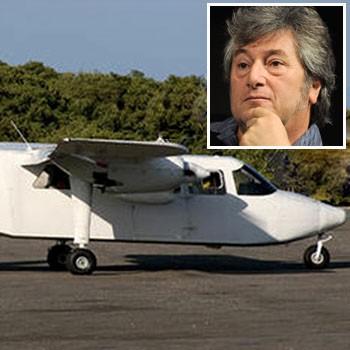 Vittorio Missoni is feared dead as the search for a plane carrying the Italian fashion legend has still not been found, three days after it vanished off the coast of Venezuela.
The head of the fashion house famed for its iconic zigzag patterned knits was on a plane that disappeared on Friday morning. Also on the aircraft were his wife Maurizia Castiglioni, two Italian friends and two Venezuelan crew members.
Article continues below advertisement
On Sunday, the situation looked grim as the search for the plane entered its third straight day. Venezuela's National Civic Aviation Institute said search teams are using a plane, a helicopter, and the Venezuelan coast guard in the hunt for the twin-engine aircraft which was transporting the group just 100 miles from the resort town of Los Roques to Caracas.
Authorities in Venezuela reportedly declared an alert after the plane didn't make contact with either the control tower at the Caracas airport or the one at Los Roques.
Missoni, the marketing director at the company, has tirelessly promoted the luxury fashion brand. Celebrities such as Kate Middleton, Jessica Alba, and Jessica Simpson are just a few of the notable fans of Missoni knitwear.