Exclusive
'Plastic Wives' Surgeon Hubby Accused Of Negligence, Sued By Two Former Patients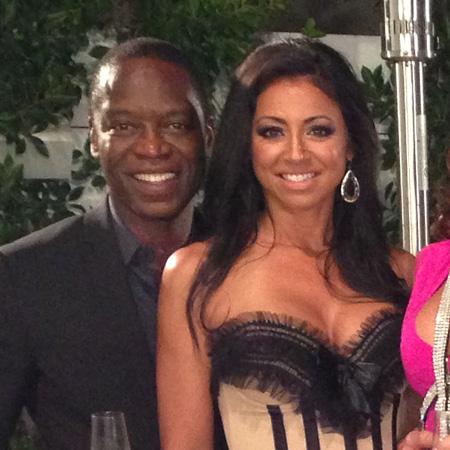 Dr. David Matlock, the Beverly Hills plastic surgeon featured on Plastic Wives, has had multiple lawsuits filed against him by former patients and employees, and RadarOnline.com has the exclusive details about the cases and their outcomes.
The doctor and his wife, Veronica Matlock, spilled all about their life of surgical excess on the TLC special, including the TMI snippet that he performed vaginal rejuvenation surgery on her after she gave birth.
Article continues below advertisement
EXCLUSIVE DOCUMENTS: Read The Lawsuit Against 'Plastic Wives' Surgeon
"I had stress incontinence, and it was disgusting!" Veronica said. "So my husband fixed it for me, and I'm so happy, my life is normal again. I couldn't go out and have a drink with my friends and have a good time without having small accidents."
However, two of Matlock's former patients weren't so happy with his work, filing lawsuits against him, both alleging negligence.
Nazaine Bakhtar filed her lawsuit against Matlock, the Beverly Hills Sunset Surgery Center and Dr. Maan Kattash, in 2008, claiming in court documents, "while she was under the sole and exclusive care, management and control of the defendants, and each of them, their conduct was below the standard of care in such cases required and amounted to malpractice and negligence."
Judge Kevin Brazile sent the case to arbitration and the lawsuit was subsequently "dismissed without prejudice and the Court will retain jurisdiction to enforce and confirm the arbitration award."
MORE ON:
Celebrity Justice
Article continues below advertisement
Patricia D'Edgido filed her lawsuit against the former Dr. 90210 star in 2009, seeking $25,000 in damages. The lawsuit says that Patricia had surgery performed on her buttocks, arms, and vaginal area.
"Said negligent acts include, but are not limited to, defendant's failure to use the case and skill ordinarily exercised in like cases by reputable members of the profession...the use of improper surgical technique, the artless execution of surgical technique, failure to perform the correct surgical technique," the court documents state.
D'Edgido's lawsuit was resolved in 2010, but details of the settlement are unknown as the documents were sealed.
Meanwhile, Dr. Matlock's former employee, Patricia Laurent, filed an employment discrimination lawsuit against him in 2002, alleging she was fired several months after she went on maternity leave. The lawsuit was settled in 2004, and the terms of the settlement are unknown as those documents are also sealed.
However, public records reveal that the California Medical Board has fined Dr. Matlock a total of $1500, stemming from three different charges of failing to "maintain adequate and accurate medical records for patients."