Jennifer Lawrence Thanks MTV's 'My Super Sweet 16' During SAG Acceptance Speech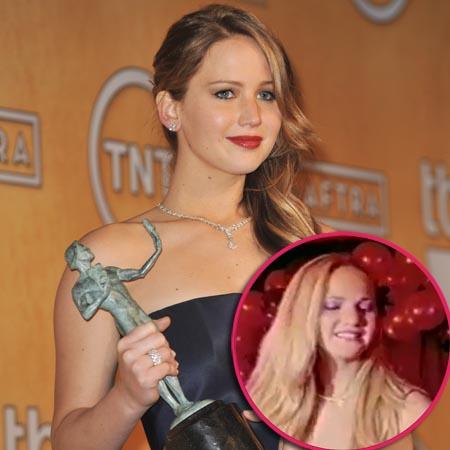 While accepting her Screen Actors Guild Award for Best Lead Actress for her critically acclaimed turn in Silver Linings Playbook, Jennifer Lawrence amusingly began her speech Sunday night by thanking MTV for giving her one of her very first big breaks.
"I'll explain that," the 22-year-old Lawrence – just recovering from a bout of walking pneumonia - continued. "I earned my SAG card when I was 14, I did an MTV promo for My Super Sweet 16. And I remember getting it in the mail, and it being the best day in my entire life, because it officially made me a professional actor."
Article continues below advertisement