"Downton Abbey" Returns -- With Shirley MacLaine!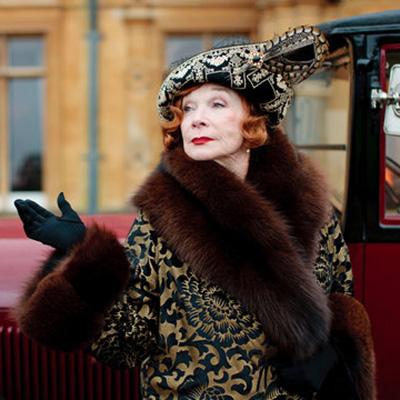 Downton Abbey enthusiasts have been holding their breath for the posh British drama's much anticipated third season, which returns for six episodes (including two two-hour entries).
It's now 1920, and the world is spinning a little too fast for both Lord Grantham (Hugh Bonneville) and head butler Carson (Jim Carter).
Women are getting the vote in the united States and asking for more rights in England, as well. and much more is happening in the world of the Crawley family: a wedding, a near-wedding, an unexpected death and other momentous events that infiltrate their insulated existence — not to mention the ongoing drama of former valet Bates (Brendan Coyle), in prison for a crime he didn't commit.
Article continues below advertisement
A special treat: Shirley MacLaine makes her entrance in the first episode as the progressive American mother of Lady Grantham (Elizabeth McGovern) and gets to trade tart one-liners with the acidic dowager countess, played with puckery goodness by the invaluable Maggie Smith.
It all adds up to jolly good fun, ensuring that fans of the wildly popular period soap will not be disappointed.
Premieres Sunday, Jan. 6, at 9PM on PBS