Claire Danes: 'I Would Make A Lousy Stay-At-Home Mom'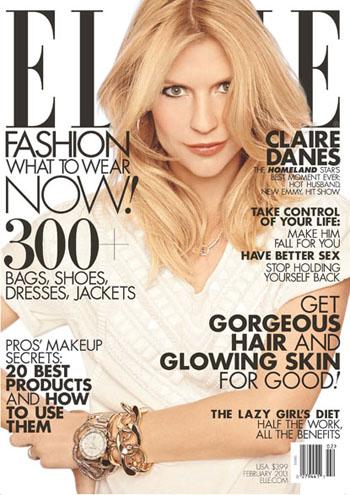 Homeland fanatics, don't fret – Claire Danes isn't going to quit her day job just because she is a new mom.
The Emmy Award actress, who welcomed her first child, Cyrus Michael Christopher, with husband Hugh Dancy in December 2012, opens up about being a working mother and how she could never be a stay-at-home mom in the February 2013 issue of Elle magazine, and RadarOnline.com has the details.
"I've always wanted to have kids, but I'm glad I didn't until now," Danes admits.
Article continues below advertisement
"When I was thinking about working and being a mother originally, I was really nervous about it…I think I would make a lousy stay-at-home mom. It just wouldn't suit me. I feel so fortunate, in that I've had this arrow-straight focus…that I wanted to act."
Danes, who rose to fame as a teenager on the hit show My So Called Life, also reveals that she sorry for the latest generation of young stars, who face added pressures of celebrity due to the evolution of media.
"When I was younger, I was a little bit more restless, but there weren't as many eyes," she explains. "I feel huge sympathy for teenagers who have suddenly found themselves as public figures now, because it just sucks for them."
To read more on Claire Danes, pick up the February 2013 issue of Elle.