Mariah Carey, Christmas Shopping In Bizarre Outfit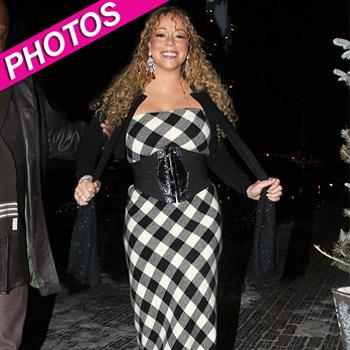 Mariah Carey likes to stand out in a crowd, and she certainly did that Saturday in Aspen.
The singer wore a black and white, floor-length dress that looked something akin to a table cloth. It was belted with a massive black corset. A sparkling black scarf was tossed loosely around her neck.
Mariah and husband Nick Cannon and their twins are spending the holidays in the Colorado ski resort town, and Mariah has been spotted several times in the town's high-priced shopping areas.
Article continues below advertisement