Is Kristen Stewart's 'On The Road' Worth The Trip?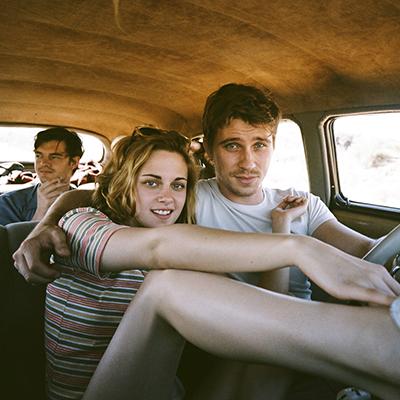 Jack Kerouac's 1957 novel On The Road has been a touchstone for spiritual seekers and outsiders looking for something that explains them to themselves. Now, after years of talk, it comes to the big screen, with Sam Riley as Sal Paradise, the Kerouac figure who still lives with his mother but longs to have experiences and be a writer.
He gets his chance when he meets the charismatic Dean Moriarty (Garrett Hedlund), who offers to drive him across the country to Denver and San Francisco. Dean's got a woman in every city and one in the car (Kristen Stewart), a free spirit who knows that Dean is also involved with, among others, Amy Adams and Kirsten Dunst.
Article continues below advertisement
This film is less about the story (there really isn't one) and more about what it's like to be young, dreamy and footloose, filling the tank with experience — which makes for an involving adaptation of the iconic book.
Long story short: The original road trip come to life.