Does "This Is 40" Fall Flat? Find Out!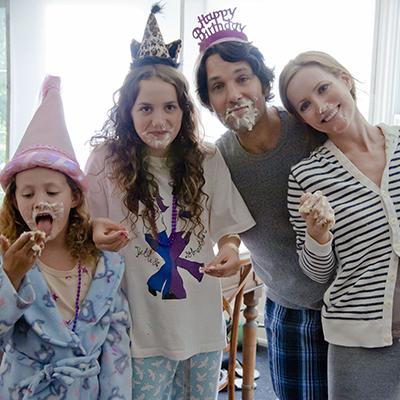 In Knocked Up, Paul Rudd and Leslie Mann were supporting characters whose marriage served as sort of example for Seth Rogen and Katherine Heigl. In this new comedy, the focus is all on Rudd and Mann as the same couple, Debbie and Pete, two well-off L.A. suburbanites going through midlife crises.
She is worried about turning 40; he is concerned that his new business venture — a record label — is about to go belly up. As their joint 40th birthday party approaches, so do the entanglements with their family. Pete's father (Albert Brooks) is constantly borrowing money from the floundering Pete — and Debbie's chilly dad (John Lithgow) barely seems to know her.
Article continues below advertisement
Unfortunately, like most Apatow films, this one is too long. He lets his actors riff until they strike gold — but doesn't know enough to just use the gold in the finished film. So, despite some funny moments, it mostly falls flat.
Long story short: Feels like 40.