Fit For An Idol! David Cook Sells Hollywood Home For $1.3 Million: Take A Peek Inside!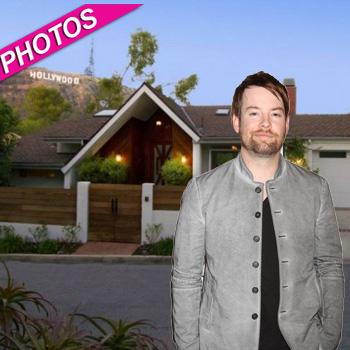 He has only owned it for two years, but seven months after putting it on the market, David Cook has sold his home in LA's Beachwood Canyon for almost exactly what he paid for it.
The American Idol -- who won the singing competition four years ago -- has sold his three-bedroom, tri-level house for $1,365,000. The 29-year-old bought the open-plan property for $1,318,000 in March 2010.
The new owner will move into a house with a prized view of the legendary Hollywood sign.
Article continues below advertisement
Bright, airy and flooded with natural light, the home boasts a recording studio and a master suite with a fireplace. There is also a large kitchen that features a center island, granite counter tops and has stainless steel appliances throughout.
Skylights and two-level exterior decks offer the opportunity to enjoy the natural surroundings. Meanwhile the Smart Home system enables the owner to control certain systems and devices in the home from anywhere in the world.