Doctor Called 'Country's Worst Deadbeat Dad' Arrested, Owes $1.6 Million Says Ex-Wife's Lawyer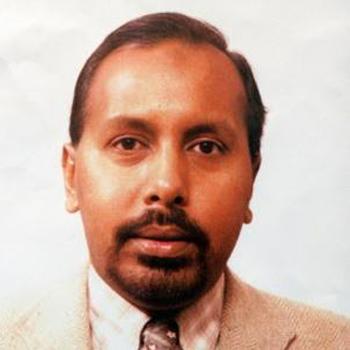 Handcuffs and an arrest warrant were waiting for Dr. Raihan Chowdhury when he stepped off a plane at Dulles Airport last month, and now the man billed as the country's "worst deadbeat dad" is sitting behind bars in a federal prison in Virginia, awaiting trial.
Chowdhury lived with his wife, Sharmin, and their three children in Brooklyn's upscale Midwood neighborhood. Then, in 2006, following a family vacation to Disneyland in Hong Kong, he took them to Bangladesh and abandoned them, reports The New York Post.
Article continues below advertisement
Sharmin managed to get herself and her three kids back to Brooklyn, only to find that her husband had sold their $975,000 home, cleaned out their bank accounts, and even made off with her personal jewelry, according to federal investigators.
Dr. Chowdhury remarried and has been living in luxury with his new wife in the Bangladesh capital of Dhaka, while ignoring the $9,680 in monthly support payments ordered by a New York court and nearly $1 million he owed Sharmin as her 50 percent share of their marital property, her lawyer said.
MORE ON:
Celebrity Justice
Thomas O'Donnell, an agent with the inspector general of the US Department of Health and Human Services, lead the investigation into Chowdhury -- it's a federal crime to flee the country to avoid child support payments -- and he admits he never expected the anesthesiologist to return to the U.S.
But Chowdhury has a sister living in Virginia and apparently decided to see her.
"He's a despicable human being," O'Donnell, whose agency maintains a Most Wanted Web site for deadbeats, told The Post.