Lots Of Surprises On 'World's Most Prosperous Countries' List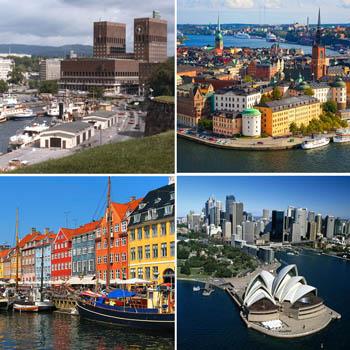 The just-released annual Legatum Prosperity Index is full of surprises, not the least of which is one nation that that didn't make its list of the top 10 most prosperous countries.
The Index is based on the Dubai-based Legatum Institute's assessment of prosperity based on both material wealth and personal wellbeing in 142 different countries, in eight categories ranging from the economy and entrepreneurship to health and personal freedom.
Article continues below advertisement
Scandinavia ran away as the big winner with Norway, Denmark and Sweden taking the top three spots. Moving down under, Australia and New Zealand came in fourth and fifth.
The next five all had one thing in common: cold climates! They are: Canada, Finland, Netherlands, Switzerland and Ireland.
One huge surprise was a country that didn't make the top 10. The U.S. finished 12th.
RELATED STORIES: