"Whitney" Returns With Wedded Bliss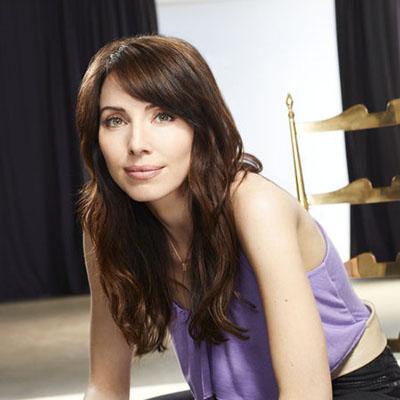 As the first season of Whitney came to a close, it seemed like the universe just didn't want Whitney (Whitney Cummings) and Alex (Chris D'Elia) to get married. After an expired driver's license nixed their City Hall ceremony and a broken finger forced medics to cut off her engagement ring, the couple opted for Plan Z: get matching "I Do" tattoos and call it a day. And when the second season kicks off, that's the most traditional this nontraditional pair is going to get. "As far as Alex and Whitney are concerned, they're married," Chris tells Star. "The outside world just doesn't understand."
Article continues below advertisement
Luckily, their close friends accept this quirky arrangement. Of course, they may just be distracted by the love triangle that began brewing in last season's finale between cynical divorcée Roxanne (Rhea Seehorn), newly single idealist Lily (Zoe Lister-Jones) and would-be ladies' man mark (Dan O'Brien).
It also helps that little has changed between the pair, who live in fear of falling into a rut. "We have the same kind of vibe where we playfully get into arguments," Chris explains. "Even though Whitney can be crazy, Alex puts her in check."
The real-life Whitney created this "husband" role especially for Chris, but it took the stand-up comic a while to adjust to a sitcom schedule. "I used to do sets every night, but now I've got to wake up at 8 a.m.," says Chris. "Comedians do not do that. but I've gotten into a groove."
He also has a front-row seat for Whitney's breakout stardom, as the hilarious creator of Whitney produces both this show and her other brainchild, the CBS hit 2 Broke Girls, and even has a new weekly talk show on E!, Love You, Mean It, that premieres Nov. 28.
"She's my boss now, but the cool thing is that we're still friends," says Chris. "I think that's such an adjustment. She's handling it very well." Still, he may want to stay on her good side, just to be safe!
Whitney airs Wednesdays at 8PM on NBC.