Selena Gomez: If I Wasn't Famous 'I'd Have Two Children By Now'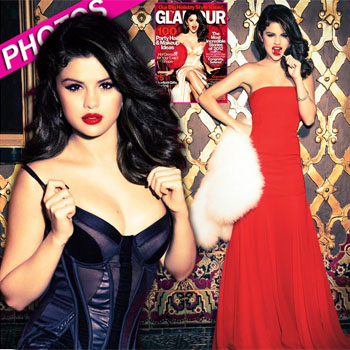 By Leah Ornstein - Radar Features Editor
At 20, Selena Gomez is one of the most famous and successful young Hollywood stars, but if she hadn't left her hometown to pursue fame, she thinks she'd be a young mother of two!
In a new interview with Glamour magazine, the actress and singer reveals the hardships of growing up in a small town in Texas with a single mother, who gave birth to her when she was only 16, and what her life would look like if she had stayed behind in the Lone Star State.
Article continues below advertisement
Born in Grand Prairie, Texas, Selena's parents split when she was young and her mother, Mandy Cornett, struggled to support her.
"I definitely didn't appreciate it when I was little," she admits about the way her mom raised her. "I was frustrated that my parents weren't together and never saw the light at the end of the tunnel where my mom was working hard to provide a better life for me."
Selena, who has been dating Justin Bieber since early 2011, admits that if she hadn't been discovered in her teens and thrust into Hollywood, that she would probably have followed in her mother's footsteps.
"I'm terrified of what I would have become if I'd stayed there. I'm sure I'd have two children by now."
Gomez, who is extremely close to her mother, and was devastated when her mom suffered a miscarriage in December 2011, is forever in debt to her mom's struggle.
"It's because of my mom that I can do things on my own. I like being professional. I like showing up on time," she said.
"I like being good to people, and I know that I'm reflecting her at the end of the day."