Read Our Review of Bradley Cooper & Jennifer Lawrence's New Feel-Good Film!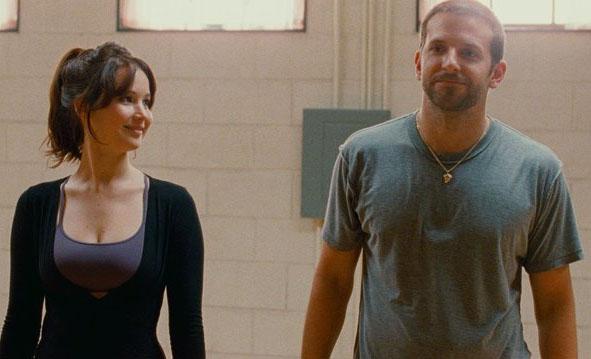 In Silver Linings Playbook, Pat (Bradley Cooper) is a former teacher who just wants his normal life back — but there's a problem. He's bipolar and just out of a mental facility, and his ex-wife has a restraining order against him.
As he figures out a strategy to win her back — while living at home with his fed-up parents, played by Robert De Niro and Jacki Weaver — he meets a tough young widow, Tiffany (Jennifer Lawrence). She offers to help him reach out to his wife if he'll be her partner in a ballroom-dancing competition.
Article continues below advertisement
Throw in Pat's father's obsession with the Philadelphia Eagles, Pat's friendship with another mental patient (Chris Tucker) and his unshakable belief that he can find a way back into his former marriage, and you've got an emotionally potent blend of comedy, drama and romance in one of the year's most affecting films.
Director David O. Russell expertly balances the serious side of Pat's mental illness with the quirky, prickly nature of Pat and Tiffany's relationship. And Cooper and Lawrence have wonderfully strange chemistry.
Long story short: An odd tale that ends up as a feel-good film.