Kate Moss Admits To 'Years And Years Of Crying' After Leaving Fiance Johnny Depp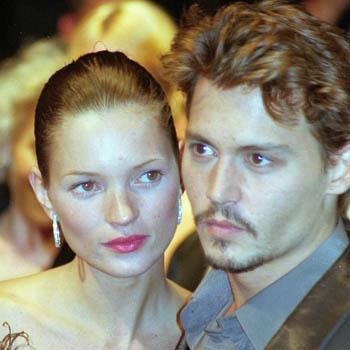 Breaking up with your first love is never easy, especially when he happens to be one the most famous actors in the world!
Decades after leaving fiance Johnny Depp, Kate Moss opens up to Vanity Fair about their monumental relationship and the "nightmare" of their breakup, which left her in tears for several years to follow, and RadarOnline.com has the details.
"There's nobody that's ever really been able to take care of me. Johnny did for a bit. I believed what he said," Moss explains in the magazine's December 2012 issue. "Like if I said, 'What do I do?,' he'd tell me. And that's what I missed when I left."
Article continues below advertisement
Moss, who dated Depp from 1994-1998 and was reportedly engaged to the actor for a few months, reveals that she felt completely alone after the breakup.
"I really lost that gauge of somebody I could trust. Nightmare. Years and years of crying. Oh, the tears!"
Moss delves into the relationship in greater detail in her new book, Kate: The Kate Moss Book, where she explains how Depp helped her cope with her instant superstardom.