House That Whiskey Built Goes On The Market For $6 Million, Take A Peek Inside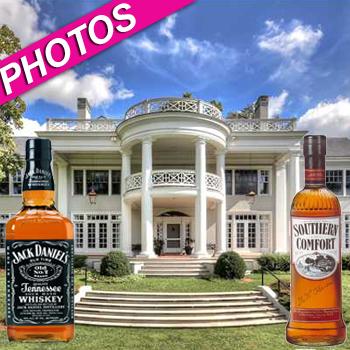 If these walls could talk!
The historic estate built and still owned by the family behind some of the biggest liquor brands in the country, has gone on the market in Louisville, Kentucky.
The asking price for the estate, that is listed on the National Register of Historic Places, is a cool $6 million.
"The Avish," as the estate is called is in Louisville's exclusive Harrods Creek neighborhood.
Article continues below advertisement
The main three-story "manor" is 20,000 sq. feet with six bedrooms, including two master suites with views of the Ohio River.
There is a grand banquet hall, formal parlor, two kitchens, an office, multiple fireplaces and an elevator. An indoor pool has his and her baths and dressing rooms.
Additional buildings include a two-bedroom guest house, a barn and greenhouses, all on 24 acres.
The estate was constructed between 1910 and 1924 by Owsley Brown, son of George Garvin Brown, who first came up with the idea of selling bourbon in sealed bottles.
The Brown-Forman company now has over 2,000 employees and 25 brands including Jack Daniel's, Southern Comfort, Herradura Tequila and Finlandia Vodka.
Fourth generation Brown, 77-year-old Owsley Brown Frazier, was the most recent owner of the property. He died last year at the age of 77, and his heirs -- his two daughters -- have decided to sell.
RELATED STORIES:
NYC's Most Expensive Penthouse Has Its $100 Million View Blocked: Take A Peek Inside