Berry Beautiful Skin! Get Flawlessly Faced This Winter With A Cranberry Facial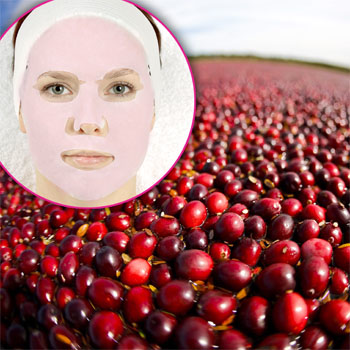 By Leah Ornstein - Radar Features Editor
Cranberries aren't just food for your stomach – they are also a skin saver!
If you didn't get your fix of the wonder berries during the Thanksgiving holiday, there's no better time to get your skin glowing for all of those festivities than with a brand new treatment from The Spa at Equinox, utilizing winter's most famous, festive and antioxidant-full berry!
The Equinox Cranberry Revitalizing Facial, which launches nationwide on December 1, is an hour-long treatment targeted at reducing signs of aging, brightening and firming the skin, strengthening collagen and elastin and improving the appearance of fine lines, sun spots and wrinkles, using a face mask derived out of Cranberry polyphenols, Marine Collagen and Aloe Extract.
Article continues below advertisement
Celebrity fans of the spa include Emmy Rossum of Shameless, who recently came in for a facial.
If you can't make it into The Spa at Equinox, we have sourced a few cranberry infused products.
Eminence offers a Cranberry Pomegranate Masque ($54) and Sugar Scrub($48), June Jacobs has a Creamy Cranberry Cleanser ($44), Celadon Road touts a Cranberry Pomegranate Cream Cleaner ($34) and Nivea offers a Powerful Cranberry Hydrating Shower Gel ($5.99).