Courtney Robertson WAS A Lying Manipulator, Bachelor Ben Flajnik Finally Admits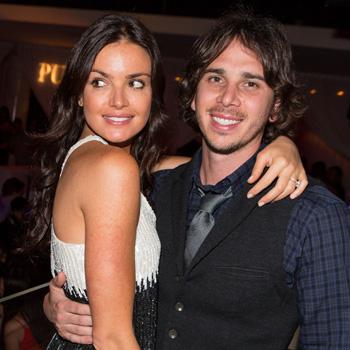 Ben Flajnik has finally seen the light!
The Bachelor star admits in a new interview what everyone has been telling him for a long, long time: Courtney Robertson is a manipulative, lying (insert your own insult here)!
And Ben, who is rumored to be making a return to reality TV in the near future with his own show focusing on his winery business, wants all the women whose opinions he ignored to know he's sorry.
Article continues below advertisement
"I should apologize to all those women and say, 'Sorry I didn't see it,'" Ben told a weekly magazine in a new interview. "I really have lost all respect for this person that I thought I knew and that I was in love with at one point."
"This person" is Courtney, of course, and Ben now says: "She just had me fooled. I talk to my friends all the time and they're like, 'Maybe she was just really good at it. She got all of us fooled, too, Ben. You weren't the only one.'"
MORE ON:
Courtney Robertson
Courtney was under attack by the other women on season 16 of The Bachelorette but blind Ben didn't see her faults and defended her. Fast forward past their ABC-made engagement and now that Courtney has dumped Ben he's done some soul searching.
"I wanted to see it through on my own," Ben says in the new interview. "I knew if it was going to work or not. It just took a little bit longer."
RELATED STORIES: