Miami Housewife Lea Black Writing Juicy Novel!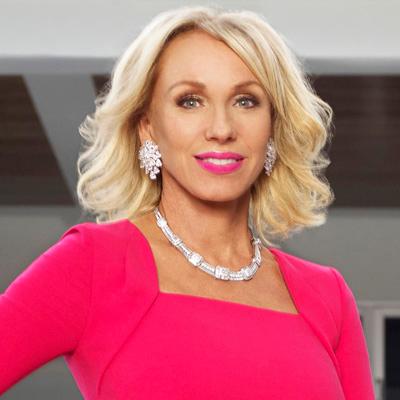 The Real Housewives of Miami got a model (Joanna Krupa) and a former Playboy model (Lisa Hochstein) this season, but all eyes are still on socialite Lea Black. That's because this filthy-rich philanthropist is out to prove that no amount of new money can dethrone her as the queen of Miami. Lea tells Star magazine about the four new girls and the city that really never sleeps.
Is it true you're writing a book?
Article continues below advertisement
It's ready to go. It's very Jackie Collins-ish. The hardest part was camouflaging the characters, but it won't take people too long to figure it out. I might not ever be able to have lunch in this town again!
Be honest: what do you think of the new cast members?
I actually adore them. They each showcase Miami in a different way, from ditzy to supermodel fab to serious. I think it was exactly what the doctor ordered.
Are you saying there won't be any fireworks the rest of the season?
I'll put it this way: they all have tempers. They don't call them the Miami Hurricanes for nothing!
How does your show compare to the other Housewives series?
They all bring something. One brings family, one brings glamour and one brings fun, but I think Miami brings it all. And it's all there in a pretty package with a bow.
What makes Miami so great?
The weather, the beauty, the culture — there is nothing like it. Miami gets bigger and better and attracts more fabulous people every day.