Just How Old Is "Revolution" Star Tracy Spiridakos?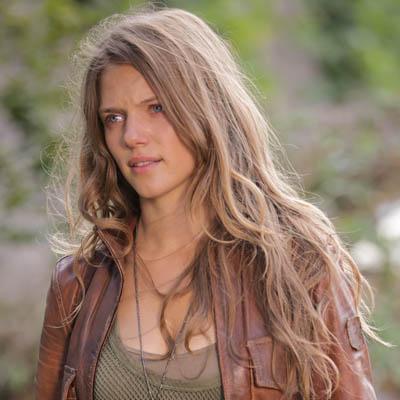 Canadian actress Tracy Spiridakos is making her mark on American audiences in the breakout role of bow-and-arrow-toting beauty Charlie Matheson on NBC's new smash drama Revolution. But while Charlie is 20, in real life, Tracy's actual age is a bit of a mystery, Star magazine has discovered.
Back in 2009 — when she was playing the 15-year-old mayor of a small town on the Canadian TV sitcom Majority Rules — an interviewer observed that Tracy had "already adopted the old actors' attitude that exact age should be a closely guarded secret." And this September, another article listed her as 24.
Article continues below advertisement
But, as Star has discovered, Tracy's alma mater, Winnipeg's École Secondaire Oak Park High School, congratulated her in its June 2012 newsletter after she won her role on Revolution, proudly pointing to Tracy as being from the class of 2000... which would make the fresh-faced actress 29 or (gulp!) 30. But put that arrow back in the quiver, Tracy — you look sensational at any age!