Jersey Housewife Melissa Gorga Shares Her Favorite Things!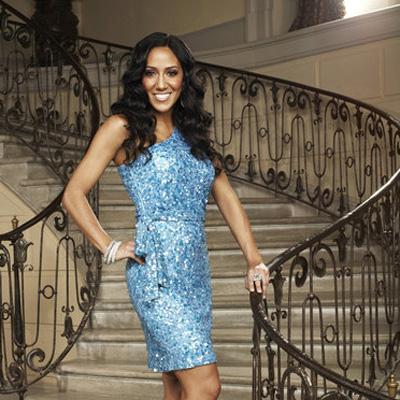 The Real Housewives of New Jersey's Melissa Gorga endured a dramatic season on her hit reality show, so Star magazine sat down with the aspiring pop star to hear how she unwinds, gets glam and gives back!
FAVORITE RESTAURANT:
Tao in New York city. It's a great mix of nightlife and incredible food.
FAVORITE MOVIE:
Titanic. I went to the movies three times to watch it when it came out. Loved Leo!
FAVORITE SHOE LINE:
Article continues below advertisement
Jimmy Choos. They are sexy — but so comfortable you can wear them all day.
FAVORITE SONG ON ITUNES:
I have to be biased and say my new dance track, "I Just Wanna," featuring Santino Noir. It's my absolute favorite right now.
FAVORITE BEAUTY PRODUCT:
Murad Vitalic energizing Pomegranate Moisturizer SPF 15. Wakes your skin right up!
FAVORITE CHARITY:
Deborah Heart and Lung center in New Jersey. I had open-heart surgery there when I was 7 years old.
FAVORITE DRINK:
Voli light vodkas. I love a night out!