It's War! Jenelle Evans' Ex Threatens To Release New Video That 'Will Make Her Cry'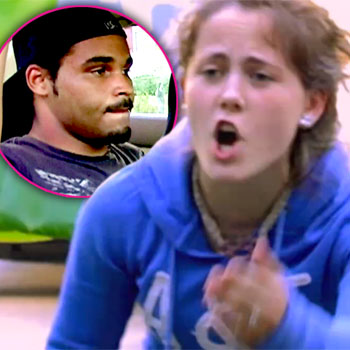 By Alexis Tereszcuk - Radar Entertainment Editor
Jenelle Evans has broken up with her convict ex-boyfriend Kieffer Delp but he's still trying to cause trouble for her and is now threatening to release a new video of her that he says will make her "cry."
The Teen Mom star is going to war with Kieffer, slamming his intentions to release a video he says that he has of her - all on Twitter!
"When this vid comes out shes gonna cwy like the CRYBABY she is," Kieffer wrote and got an immediate response back from the social media savvy Jenelle.
Article continues below advertisement
"Why don't u just leave me the f**k alone?!" she retorted.
Kieffer and Jenelle have a troubled past together where they both ended up in lots of legal trouble, but she has moved on and is dating another new guy named Courtland.
Still, the Twitter taunting continued, with Kieffer calling her a "crazy b*tch" and saying she is "pitiful."
Jenelle tried to explain that she isn't the one who is instigating the latest fight with Kieffer, writing: "No he said he is going to sell me out and I'm asking him to leave me alone."