Hayden Panettiere & Connie Britton Square-Off In "Nashville"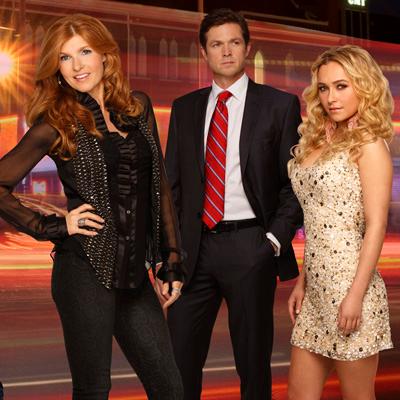 Fasten your seat belts: They're channeling All About Eve in Nashville, new country-music romantic-drama series starring Connie Britton (Friday Night Lights) and Hayden Panettiere (Heroes), Star magazine reports.
Britton plays Rayna Jaymes, a longtime country star whose concert tickets aren't selling like they used to. So her record label wants her to go on tour, opening for chart-topping newcomer Juliette Barnes (Panettiere). But the old queen isn't ready to surrender her crown to this glittery princess — especially not when Juliette tries to steal Rayna's band leader.
MORE ON:
Hayden Panettiere
Article continues below advertisement
There's a political element too: Rayna's father (Powers Boothe) is a power broker who convinces Rayna's husband (Eric Close) to run for mayor.
Think: Dallas meets Smash — a show that has enjoyably juicy drama but too much hokey music. Britton and Panettiere make worthy foes.
Premieres Wednesday, Oct. 10, at 10PM on ABC