Dance Mom Christi on Pageants, Prostitots and Chloe's Future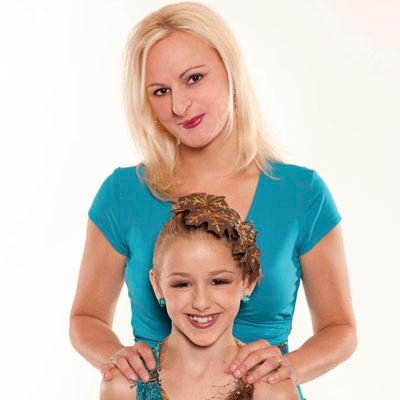 Behind every child dancer is a very obsessive mother. Thankfully, at least one has a sense of humor about it. Enter Christi Lukasiak, who brings some much-needed levity to the hit reality show Dance Moms. Star magazine spoke to Christi about this hobby gone wild.
Why do you think Dance Moms has struck such a chord?
Everyone wants the best for their kids. Wrestling dads come up to us and are like, "We get it." Wrestling dads! There are parents like us in every sport.
Article continues below advertisement
Do you appreciate the absurdity of it all more than the other moms?
I do. I sit back, and I'm like, "We are a bunch of lunatics." I recognize the fact that this is not normal behavior.
What do dance and pageant moms have in common?
The makeup and the sparkles, and that's it. When my daughter lost her teeth, I didn't get her fake ones!
You say you don't want your daughter Chloe to be a "prostitot." What's that?
Prostitots look like streetwalkers but are 9 or 10. Those aren't my hopes for my little girl.
How much longer will Chloe train with dance teacher Abby Lee Miller?
Abby has students as old as seniors, so I guess when she leaves high school. Oh, God. I don't know if I can last that long!