Chris Noth Shares His Favorite Things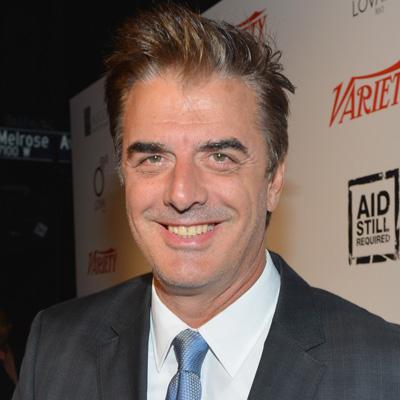 The Good Wife's Chris Noth has still got it! Star magazine sat down with the sexy actor, best known for his role as Mr. Big in Sex and the City, to talk about his favorite things in life. The 57-year-old hunk, who tied the knot earlier this year, still drives women wild and was even nominated for a Golden Globe for his highly rated CBS show.
MY FAVORITE THINGS ARE...
A good glass of BV Tapestry wine with a good cigar, great conversation with friends after dinner at the Knickerbocker.
Article continues below advertisement
MY FAVORITE BOOK:
Once Upon a Distant War by William Prochnau.
MY FAVORITE VACATION SPOT:
Lake Tahoe! But up in the mountains, not on the lake.
MY FAVORITE RECENT MOVIE:
Woody Allen's Midnight in Paris.
MY FAVORITE SONG ON ITUNES:
I love the score to The Last Tango in Paris. I'm also digging "Hey Bulldog" by The Beatles.
MY FAVORITE CHARITY:
Currently, the BV Hometown Hunger Heroes. For the environment, Rainforest Action Network. For hunger in New York, City Harvest.