Bobbi Kristina's 'Adopted Brother' Defends Engagement: It's Not Incest!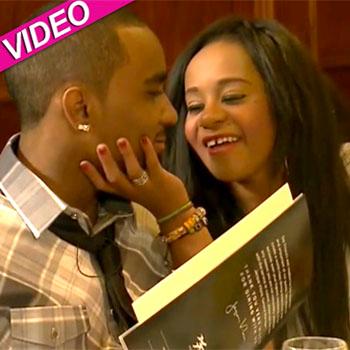 By Amber Goodhand - Radar News Editor
Bobbi Kristina's engagement to her 'adopted brother' has been a topic of controversy, but in a preview clip RadarOnline.com got of the family's new reality show Nick Gordon defends their relationship saying, "It's not incest."
It's not just the public that has issue with the couple's relationship — Bobbi's family isn't supportive of it either, especially her aunt Pat Houston who has been the primary caregiver for Bobbi since her mother Whitney Houston's unexpected death.
Article continues below advertisement
"We're engaged," Bobbi reveals on the premiere episode of The Houstons: On Our Own.
"No one knew that from a godson, you would turn into a boyfriend. No one knew that," Bobbi's uncle says to Nick.
"Everybody else doesn't have to be in my business," Nick says back, defending himself. "The family has me out to be a bad person.
"Everyone gets it wrong, I was never officially…it's not incest."
"Engagement? This is unacceptable," Pat says.
But Bobbi, 19, and Nick, 22, are determined to prove their relationship.
"I love him. They want to see us fail," Bobbi says. "I got one thing to say: You won't."
The Houstons: On Our Own premieres on Lifetime on Wednesday, October 24.
Check out the sneak peek below:
RELATED STORIES:
I'm Very Proud Of You! Bobbi Kristina Writes Loving Letter To Mom Whitney Houston
Bobbi Kristina & Boyfriend Show Off 'Whitney' Tattoos At Sparkle Premiere
Bobby Brown Hit The Bottle When Whitney Houston Died And His Daughter Ignored Him
Bobby Brown Undergoing Rehab Treatment Once Again