Exclusive
Lies, Tears & Emotional Manipulation! Behind The Scenes Secrets Of The Bachelor & Bachelorette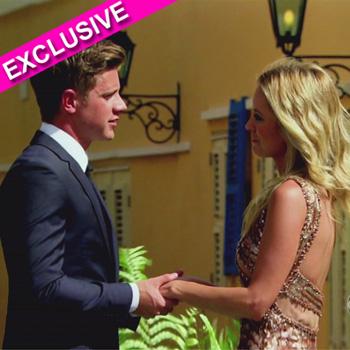 Article continues below advertisement
"This is done every season on The Bachelor and The Bachelorette. Producers always tell the contestant who is going to be chosen, that they are going to be rejected, and vice versa," the show insider tells RadarOnline.com.
"Producers know in advance who is going to be chosen of the final two, and they feel that this is the best way to get an extremely emotional exchange on camera that makes for amazing television.
"There was never any doubt that Emily was going to chose Jef, and he was very confident that he was going to be chosen. But producers were in his ear all day leading up to the final rose ceremony saying it looked like Emily was having a massive meltdown and was leaning towards choosing Arie.
"By the time Jef got to the final rose ceremony he thought for sure he was a goner, and when Emily chose him you can literally see the shock on his face and that is the moment that producers were looking for.
Article continues below advertisement