Jonah Hill And Ali Hoffman Split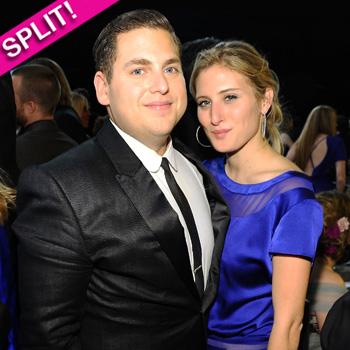 It's all over for Jonah Hill and Ali Hoffman.
The Moneyball star and the magazine editor, whose dad is the legendary Dustin Hoffman, have called it a day after nine month.
In fact Hill had become so close to the Hoffman family, he even vacationed with them in Hawaii last year.
But the actor isn't letting the bust-up get him down.
"Just finished my first day on The Wolf Of Wall Street". I can't believe I get to be in this amazing movie. Wow, I'm a lucky man," he tweeted about costarring with Leo DiCaprio and Matthew McConaughey in the latest Martin Scorsese flick.
Article continues below advertisement