Green Day's Billie Joe Armstrong Heading To Rehab After Meltdown On Stage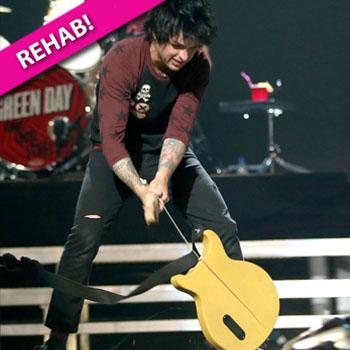 Billie Joe Armstrong is getting treatment for substance abuse, Green Day has revealed in a shocking announcement.
The news comes a day after the singer had a profanity-laced on-stage meltdown at the iHeartRadio festival in Las Vegas.
Click here for a look at Green Day's style through the years!
As RadarOnline.com previously reported, video of the 40-year-old smashing his guitar and cursing after Green Day's set was supposedly cut short has gone viral.
Article continues below advertisement
In the clip Armstrong says: "You're going to give me f**king one minute…?
"Let me f**king tell you something...I've been around since f**king 19-f**king-88 and you're going to give me one f**king minute?"
Now, in a statement to the Associated Press, the band has apologized for Armstrong's behavior, saying Green Day's set was not cut short.
RELATED STORIES: