Find Out Why "The Mindy Project" Is Fall's First Hit!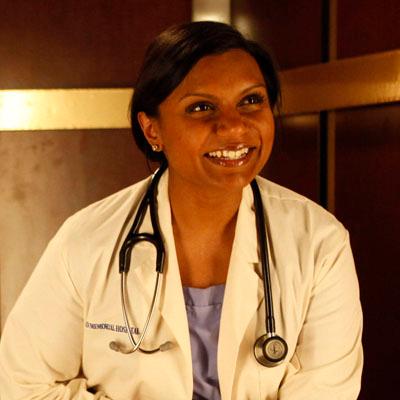 Actress and writer Mindy Kaling, better known for playing the ditzy Kelly for eight seasons of The Office, takes center stage in one of the best new comedies of the season, according to Star magazine.
She plays a single ob-gyn who is great with her patients and terrible at the rest of her life; she's obsessed with romantic comedies but can't make her own love life resemble them. She's sleeping with one of her colleagues (Ed Weeks) and admired from a distance by another (Chris Messina), who tends to give her a hard time.
Article continues below advertisement
Kaling's writing is quick and wonderfully snarky, and she's got a very funny blend of smart-girl sharpness and Valley Girl superficiality. She and Messina snap dialogue at each other like comedic rubber bands.
It's funny and will become quickly addictive. It's the fall's first hit!
Premieres Tuesday, Sept. 25, at 9:30PM on Fox