Find Out Why "Made In Jersey" Is "Legally Blonde" Meets "Jersey Shore"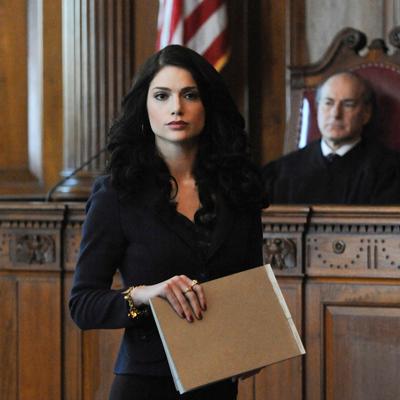 On this new legal drama, British actress Janet Montgomery plays Martina Garretti, a new Jersey-born first-year lawyer. She's underestimated by the other attorneys, but her street smarts and empathy capture the imagination of the firm's top partner (Kyle MacLachlan). Think: Legally Blonde meets Jersey Shore, reports Star magazine.
On the first episode, she defends a college student accused of murder — even as she deals with hairdo and tattoo issues with her sisters and their families at home in the Garden State. She's got one colleague on her side and another (Stephanie March) who treats her with snobbish disdain.
Article continues below advertisement
Montgomery is genuine as a smart cookie from across the Hudson — more believable than this stereotypical show, a predictable fish-out-of-water tale.
Premieres Friday, Sept. 28, at 9PM on CBS