Does "Pitch Perfect" Hit A High Note? Read Our Review!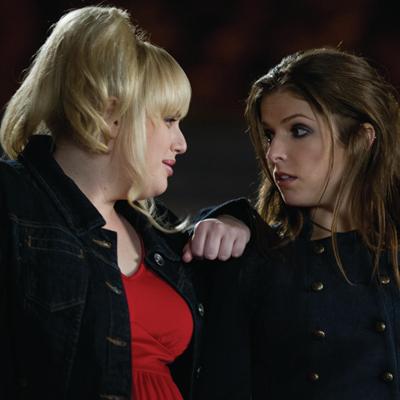 Beca (Anna Kendrick) is a college freshman with alt-rock DJ skills and music-industry dreams who gets talked into joining a competitive a capella singing group à la Glee. But, as Star magazine reports, the head of her group resists the kind of mashup innovations that Beca wants to use to make the group less old-fashioned and more likely to win a competition.
Working with a cast that includes Rebel Wilson and Brittany Snow, Kendrick is solid as the smart, cynical young woman who learns to be a team player and follow her instincts, while Wilson shines as the smart-mouthed entry from Down Under who calls herself Fat Amy.
Article continues below advertisement
But the story goes exactly where you'd expect it to and doesn't find many jokes along the way. You might laugh at the few gross-out moments involving random acts of projectile vomiting, but that's about it.
Long story short: You'll barely tap your toes at this formulaic dud.