Is '10 Years' Worth Your Time? Read Our Review!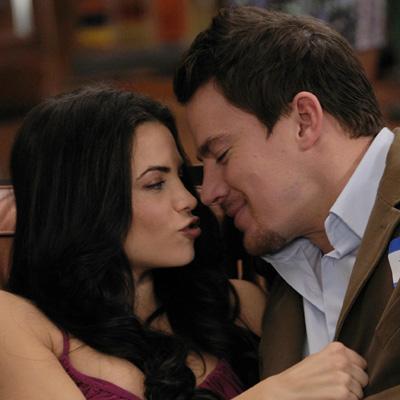 It's been a decade since a bunch of high-school friends graduated — now they're all back in town for their reunion in this dramatic comedy. And that leads to a long night of awkwardly anticipated get-togethers — among them, people who had unrequited crushes, couples who broke up (but still want to see each other) and even a bully who wants to make amends to the kids he tortured back in the day.
It features a sexy all-star cast of young actors, including Channing Tatum, Jenna Dewan-Tatum, Rosario Dawson, Justin Long, Aubrey Plaza, Lynn Collins, Kate Mara, Oscar Isaac and Anthony Mackie, among others. But the comedy is hit or miss, while the drama strays into cliché too often to offer any real insight.
Article continues below advertisement
Long and Max Minghella are funny as two geeks hitting on the former party girl (Collins) and getting more than they bargained for; Chris Pratt's increasingly drunken bully — who attacks even as he's trying to apologize — gets old fast. And so does this movie.
Long story short: In 10 years, they haven't learned much!