Exclusive
True Blood's Chloe Noelle Has A Penguin Encounter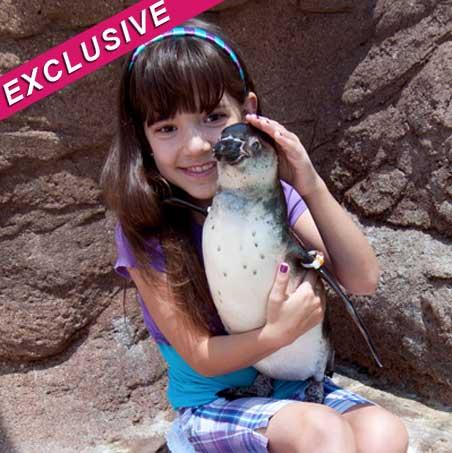 As Emma Garza on True Blood, little Chloe Noelle has run into all sort of bizarre situations, but at Sea World in San Diego the too-cute kid actor got to have a real-life encounter with penguins!
"I can't believe I got to feed the penguins up close. They were so funny gulping the fish down in one bite," says Chloe, who turns 10 next month. "They were crowding around the bucket fighting over the fish."
Article continues below advertisement
Noelle, who is also starring in the upcoming TV movie, Prodigy Bully, found nothing she didn't like about the cold weather birds.
"It was so awesome holding a baby penguin. Their feathers are softer than I thought," she says. "She seemed to like me because she followed me around after I set her down."
RELATED STORIES:
Anna Paquin & Stephen Moyer Auction Off Personal Items To Help Shattered Family